Getting the perfect photo requires a lot of patience, at times. Alan McFadyen, a Scottish photographer, spent an estimated six years, 4200 hours as well as 720000 exposures in an attempt to get the perfect symmetrical photo of a kingfisher diving straight into its reflection.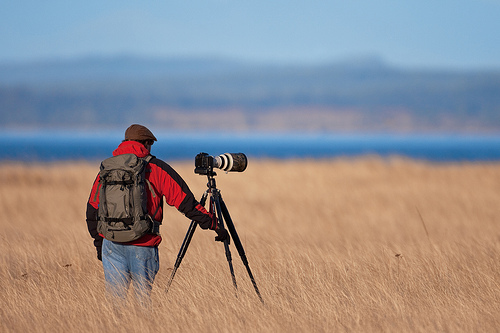 Alan spent most of his life working as a fisherman, whilst working part-time on a Manchester reward scheme web project. But he took up the camera following a nasty back injury. It was since the year 2009 that he has engaged himself in wildlife photography. Growing up, Alan used to go to a lake to watch a kingfisher nesting spot with his late grandfather. After he took up photography, Alan decided to honor his grandfather by clicking the perfect snap of a kingfisher.
Therefore, he started visiting the lake a few times, clicking snaps on an average of hundred days a year, and waiting for an opportunity to click the picture of a kingfisher just at the water surface. Over the years, he has also clicked many beautiful photos of other beautiful birds.
He told that kingfishers dive so fast they are like bullets so taking a good photo requires a lot of luck – and a lot of patience. He also added that the female kingfishers dive a handful of times each day, so the photo is quite hard to predict.
Previous month, at last, everything came together. As the bird did a perfect dive, and finally Alan dealt with to click a shot in which the kingfisher's beak tip is touching the water surface of the lake.